NEWS

TRADEMARK


NEW WEBSITE:
UNEXTCOACHING.NET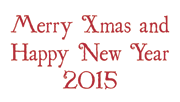 Course on Communication and Neuro Linguistic Programming. What it is
and how it can help.

SHAMANIC COACHING FOR WELL BEING


seleziona la tua lingua - select your language
-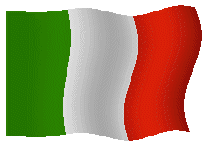 -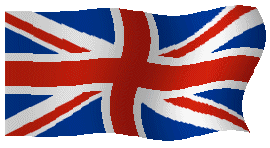 Perlacomunicazione.net develop projects for excellence, innovation and integrated communications.
With the intention and ambition to support people and organizations in there outcome.

Our natural clients are: PRIVATE COMPANIES, GOVERNMENT, SCHOOLS, HEALTH CARE , FAMILY AND POLITICS.
The consultancy for organizational diagnosis and development of tailor made training actions and are designed, built and managed according to specific needs of the client company or organization.
They are aimed at achieving specific business goals and personal to those who belong to the reference system.
The classroom training is designed and run by qualified trainers and conducted both in-house, both in residential training facilities (Hotel Spa and Wellness Centers), providing in this case, the formula "Wellness", mind and body.
We create experiential educational projects-Tailor-made, 360 º Coaching (customized for multiple levels of personal evolution).

Training & Wellness
We design courses for the harmonious development of welfare systems and organization success and excellence in a holistic dimension.
People come first, developing the potential and the communication of corporate policies to support innovation and change.
To achieve the desired results, personal success and excellent performance.

Training projects and areas of intervention:
The language for efficient and effective internal and public communication;
Communication and design for efficient citizens services;
Problem-solving;
Innovation, Leadership, Business and Life Coaching;
Human Resources management: selection, orientation and motivation
Team building, team action;
Modeling excellence;
Patterning and re-patterning: how we can evolve from the past, aligned with the present to the future… ;
Change Management: the challenge of change and opportunities;
Systemic Counseling: diagnosis and organizational well-being;
Advanced training in NLP;
Paths to well being and wellness ©: Wellness paths and projects of individual for mindandbody alignment.
"Only superficial people don't trust the appearances..."
(O. Wilde)



SOCIAL
NETWORK









Our greatest fear is not that we are inadequate.
Our greatest fear is to shine beyond all ...
(Nelson Mandela)

Success
"Laugh often and heartily.
Win the respect of intelligent people and the affection of children...
Appreciate the beauty...
See other positive aspects.
Leave the world a little better...
...To know even one life is happy for the fact that you existed.
That is to be successful."
(RW Emerson)